Love Live Ep 9:
The girls' performance at the open house was a success and they managed to delay the closure of their school. They also got a bigger room for their practices and their rank has went up to No. 50 at the School Idol charts.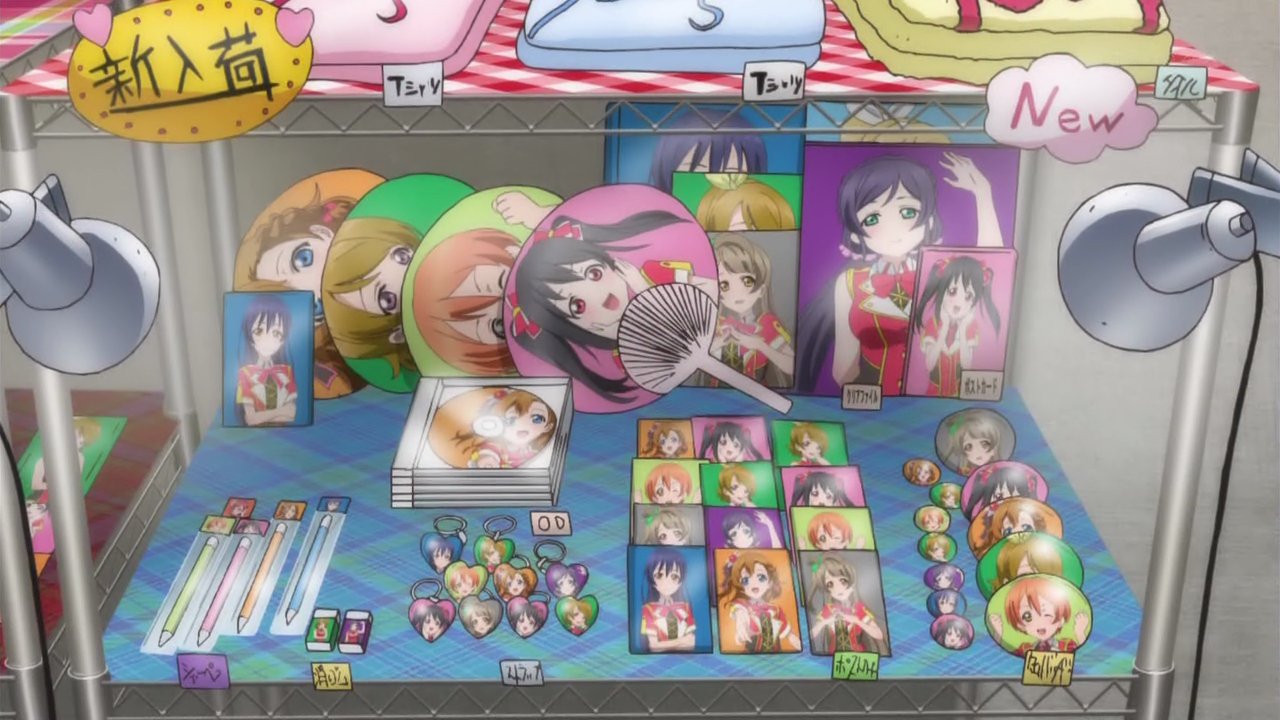 You wonder who make their goods anyway?
It's Groping time!!
However Kotori has been skipping training recently and during a trip to Akihabara (In the process, found merchandises of them in a shop) spotted Kotori in a maid outfit. She confessed that she was scouted by a maid cafe and become a popular maid idol ever since.
The others were amazed by her work at the cafe and Eri proposed to have a performance at Akihabara. She nominated Kotori to come out with a new song however she has problems writing it.
Honoka and Umi decided to help Kotori in the maid cafe to give her inspirations which she finally did it and together with the rest, they performed at Akihabara and was well received...
Later, Kotori asked Honoka and Umi what will happened after they graduate from high school, Honoka insisted they will be friends forever no matter what...
So we finally find out Kotori's secret life as she worked part time in a maid cafe. Not much of a big deal except she happened to be a popular maid in Akihabara. The last scene also did raise a question-What happened to school idols once they graduate? Do they move on to further their studies or carry on to be real idols?
Eri, Nozomi and Nico are in the final year and do they really go this path of stardom or lead a normal academic life? Only time will tell but in the next episode, the girls are having a sleep-over! Time for some pillow fights and girls' talks!
Senran Kagura Ep 9:
Hibari set a trap for Kiriya to unlock the safe for the Super ninja scroll. She throw a sleeping bomb and took the scroll. The next day, Kiriya informed the girls about the missing scroll and later Hibari found it in her room.
Haruka appeared and convinced Hibari she is a traitor and can only go to Hebi Academy as her own hope. Hibari left a farewell note to the others. Kiriya discovered the mind control device on Haruka's earring which they know the truth.
Yagyu felt responsible as she saw Hibari was not in her room last night. She dashed out, hoping to find her which lead the others to stop her. Asuka caught hold of her and convince her they will find Hibari once they know the location of Hebi Academy.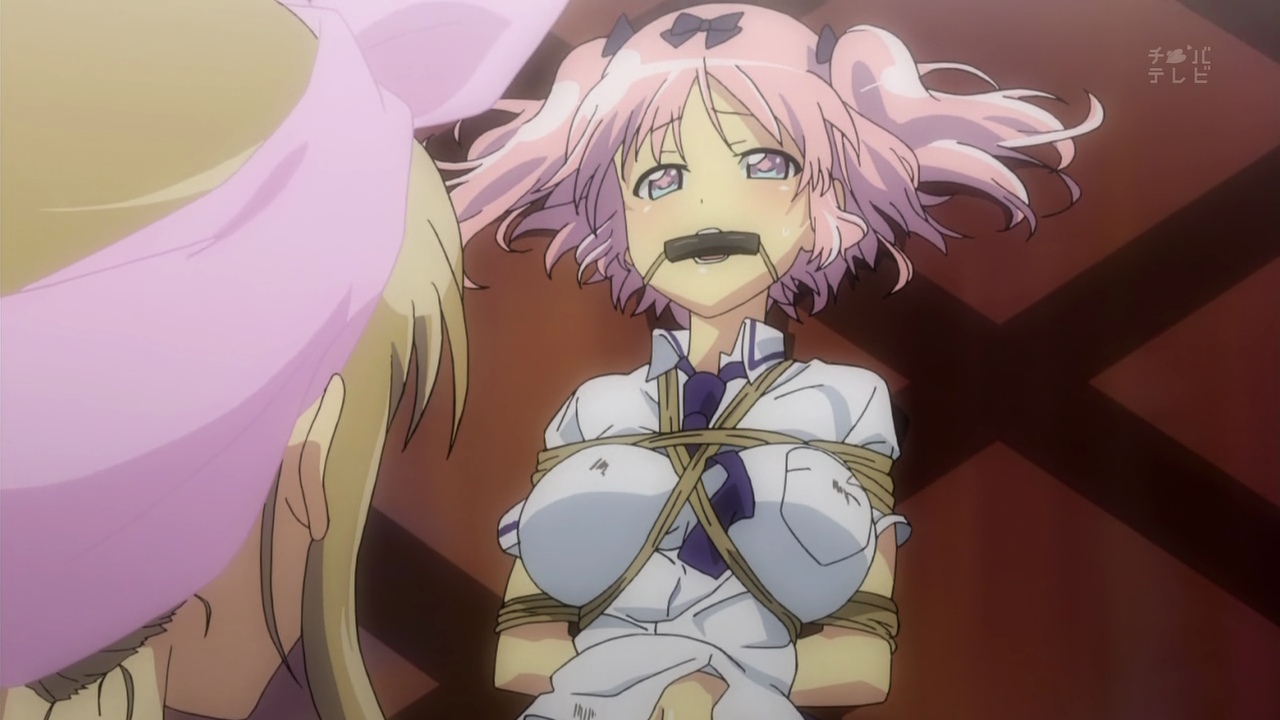 This is awkward...
Hibari was introduced by Haruka to the other Hebi ninjas. Suzune was furious that the Grandmaster have resorted to such methods to get the scroll and decided to take matters into her own hands.
She appeared in front of Kiriya and in the process, revealed to be Rin. She told him that Hibari is there and gave him a map of Hebi Academy. She want the Hanzo ninjas to find out the truth there and vanished...
This is getting excited as Hibari was duped by Haruka to join Hebi Academy. Rin was rescued by the Grandmaster of Hebi Academy during her failed mission. However he make used of Rin to become the Grandmaster which now she felt a need to do the necessary evil. So with the location of Hebi Academy known, it's time for Asuka and the others to rescue Hibari and to take back the scroll. Can they do it as they are now heading into enemy territory? Find out next week!
P.S: Just got the Senran Kagura game for the PS Vita and now starting to play the Hanzo ninjas story. Pretty fun game play and finally I can get to grope Ikaruga in the dressing room mode. (Katsu Nee Mode time!)